Now I did not have super high expectations for this film, but I'll admit I did expect a certain level of quality given the strong casting.  I easily passed up a screening to see Bad Grandpa, thinking that of course I would rather see a film with an actual storyline and interesting characters.  However, about 10 minutes into the film, I think the alternative might have been more entertaining.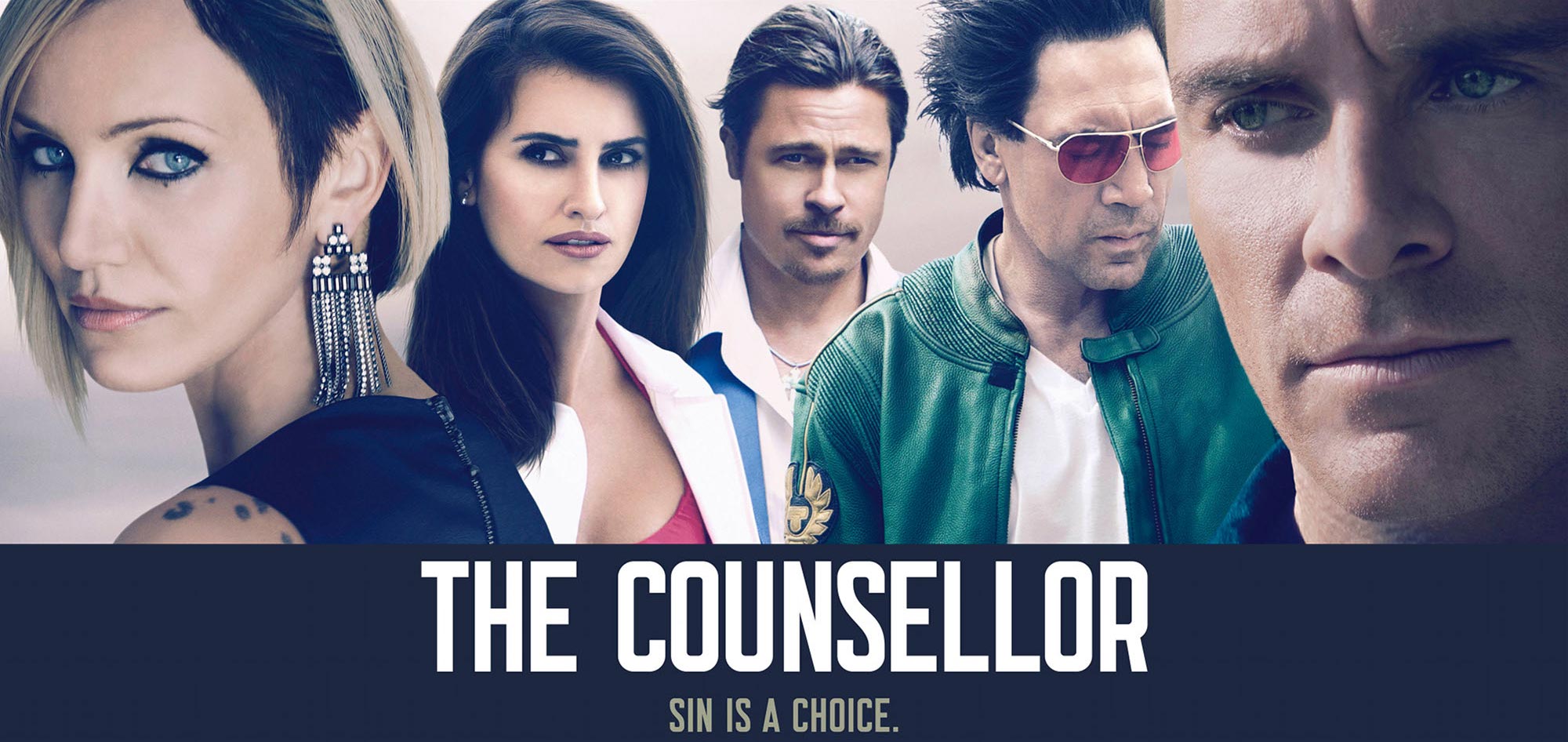 To sum up the film in the best words I can with out confusing myself, The Counselor (Michael Fassbender) is a big shot lawyer involved in a huge drug deal.  He has the love of his life (Penelope Cruz) by his side, in what seems to be the perfect romance. His partners in the deal are the mysterious, riddle talking Westray (Brad Pitt) and the eccentric dressing, spiky haired Reiner (Javier Bardem).  This might be Bardem's worst hair style since No Country for Old Men.   Anyways, with any drug trafficking deals you are bound to have mishaps, which lead to dire consequences.
The beginning of the film moves slow because of the extended "philosophical" conversations each one-on-one scene has.  Rarely are more than two people on screen together.  Every discussion these characters have is filled with analogies. So much so that you loose all meaning to whatever they are saying.  I am sure there was some thoughtful lessons behind these speeches, but feeling forced and out of place, you simply loose all interest.
This is the first screenplay for Cormac McCarthy (No Country for Old Men, All the Pretty Horses).  Notably known for his novel writing, The Counselor may have been more understandable on paper.  McCarthy fails to write a script with relatable dialogue.  His characters come off as pretentious and rambling snobs.
Reiner manages to be the most practical speaker of the cast.  Especially when describing to The Counselor a shocking moment he had with his sex-crazed, cheetah tattooed girlfriend, Malkina (Cameron Diaz).  In what is sure to go down as one of the raunchiest and biggest WTF scene in a film this year, she performs a spread-eagle masturbation scene on the hood of Reiner's car.  It is the only thing from the film that is unforgettable.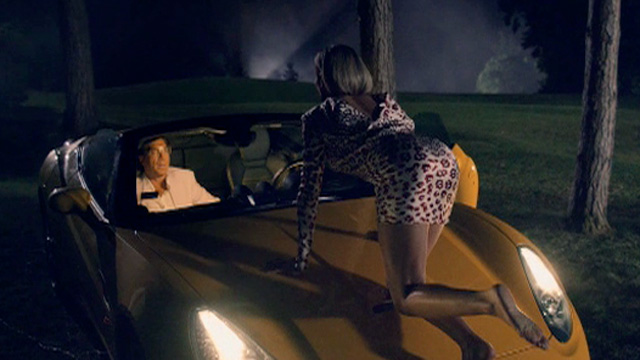 The actors give great performances, which is no surprise.  With a cast this strong you would think director, Ridley Scott (Prometheus) noticed they were not being utilized in a monotonous script.  It just felt more like they were reading for an audition, giving their all in useless dialogue that does not move the story forward.
Though the big picture of the film was clear the transitions and some of the reasoning for the actions that take place are not.  The Counselor has essentially no plot, outlandish characters, and leaves you with lack satisfaction from an A-List cast.
Luckily, Brad Pitt's and Michael Fassbender's performance in 12 Years A Slave is far more memorable than anything they did in The Counselor.
Rated R for graphic violence, some grisly images, strong sexual content and language.
The Counselor opens theaters today.
The Counselor Official Trailer HD