10. Searching
I admit, the trailer makes this film seem like a well produced Lifetime movie. But if you actually watched it, you'll uncover a surprisingly great mystery, thriller! The beginning is essentially a live-action adaptation of the first 5 minutes of Up. The story is told through a computer screen bouncing around different platforms, from Facebook to FaceTime. Emotions are conveyed from all kinds of computer movements, even a conflicted mouse cursor.  Searching is so brilliantly executed and is furthered by its well-rounded cast.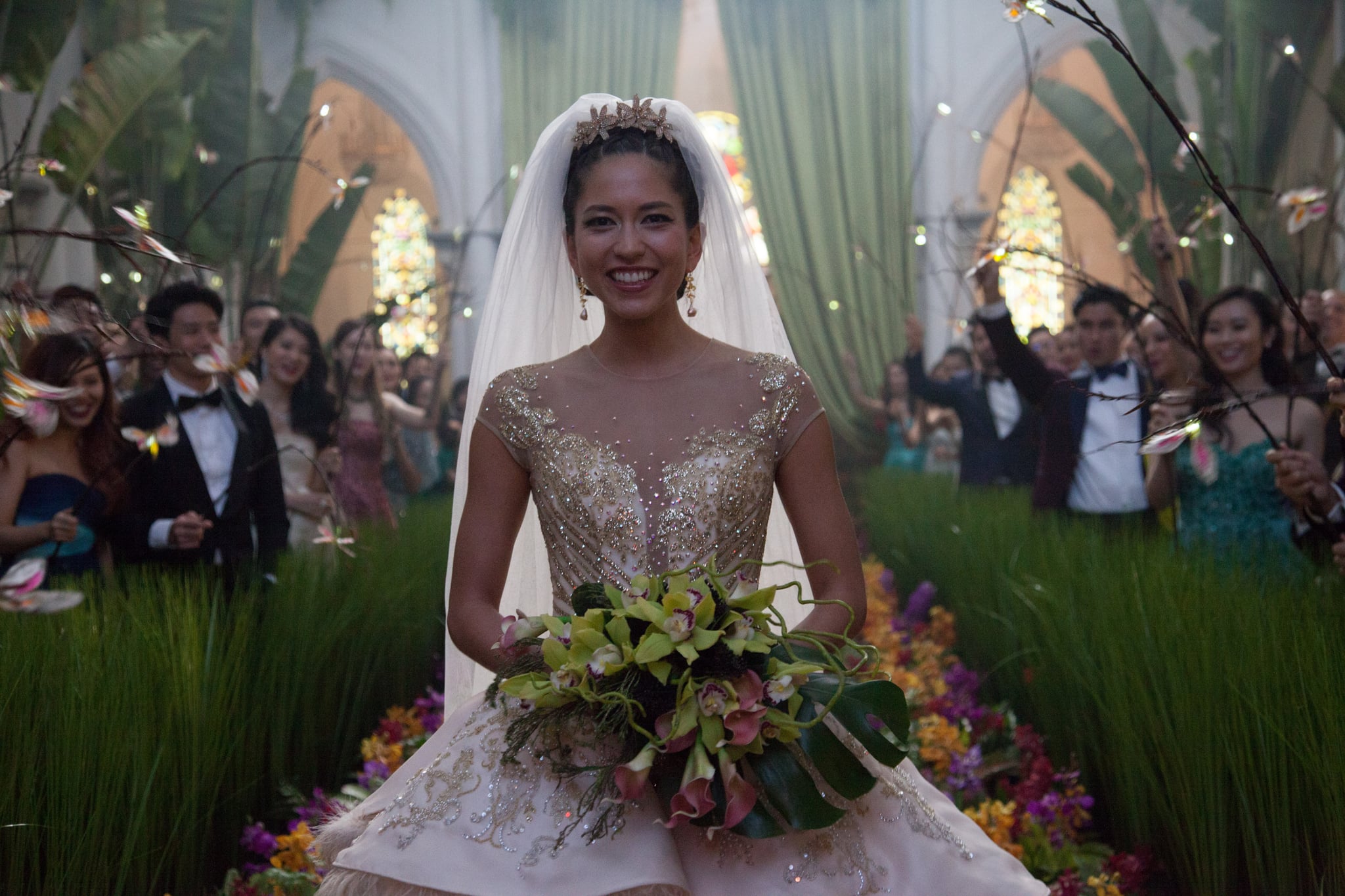 9. Crazy Rich Asians
Who knew that when Warner Bros acquired Crazy Rich Asians they were producing one of the most talked about films of the year! I've said it before and I'll say it again, the romantic comedies are sadly dying. Rarely are any seeing the light of the big screen, but films like last year's The Big Sick and Crazy Rich Asians are reviving the genre. And, thank God for it. Something as simple as taking a formula we've already seen, but through the eyes of a different culture makes the story fresh. And it doesn't hurt that we're getting to see elaborate, colorful parties and the most beautiful wedding scene. Crazy Rich Asians is both visually and emotionally captivating.‬
8. Beautiful Boy
Steve Carell and Timothee Chalamet excellently play real life father/son, David and Nic Sheff. Their relationship starts off as an admirable one. They are close and truly care for each other. Which is why it is so hard to watch Nic's addiction to crystal meth. Never have I seen and felt the pain parents must feel when all they want and try to do is help their child in need. But ultimately, they are enabling their problem. It's gut-wrenching when you have to come to terms with the fact that you can't help someone who doesn't want to help themselves. Carell does a fine job, but it's Chalamet who gives his best performance yet.  Quite possibly an Oscar worthy one?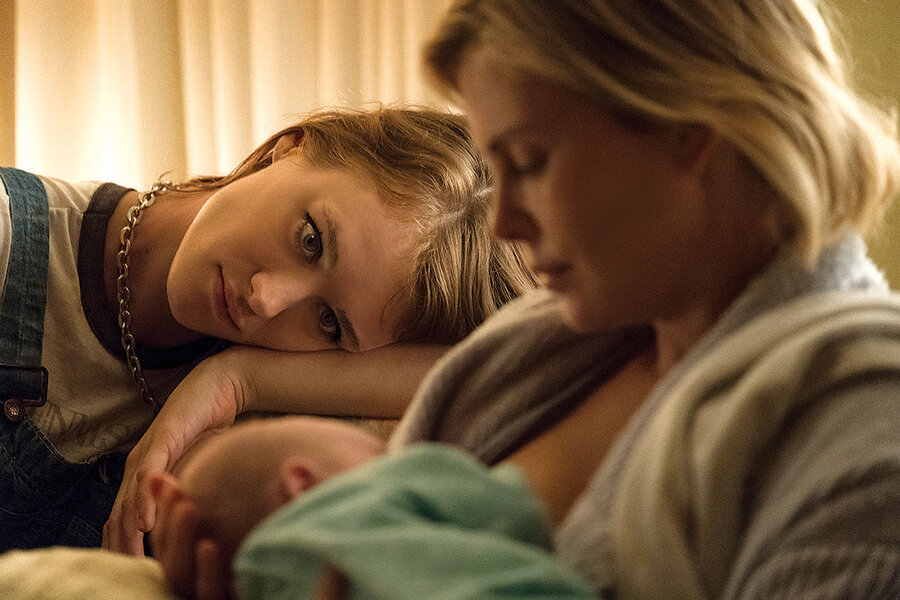 7. Tully
Tully has stayed with me ever since I watched it back in May. It wasn't what I expected at all and you have to power through a very uncomfortable scene. But once you get to the end, it will all be worth it. Charlize Theron plays a mother of 3 who hires a night nanny (MacKenzie Davis). In case you don't know what that is; it's a baby sister that comes to your house in the middle of the night and allows you to sleep while she watches your baby until the morning. I'd prefer to not reveal anymore about the film, but just know it's a good one. Tully will leave you appreciating all the efforts moms go through everyday, and understanding why any bit of help can go a long way.
6. BlacKkKlansman
So, I did not know this actually happened! Ron Stallworth (played by John David Washington) was an African American police officer, who successfully managed to infiltrate a local Ku Klux Klan branch with the help of a Jewish surrogate (Adam Driver) who eventually became the group's leader. It's an incredible and mind blowing story that is unfortunately relevant to today. Just wait for that ending. Though the film tackles a serious subject, they sprinkle a lot of laughs along the way. Not only is BlacKkKlansman a good movie, it truly is a film EVERYONE should see.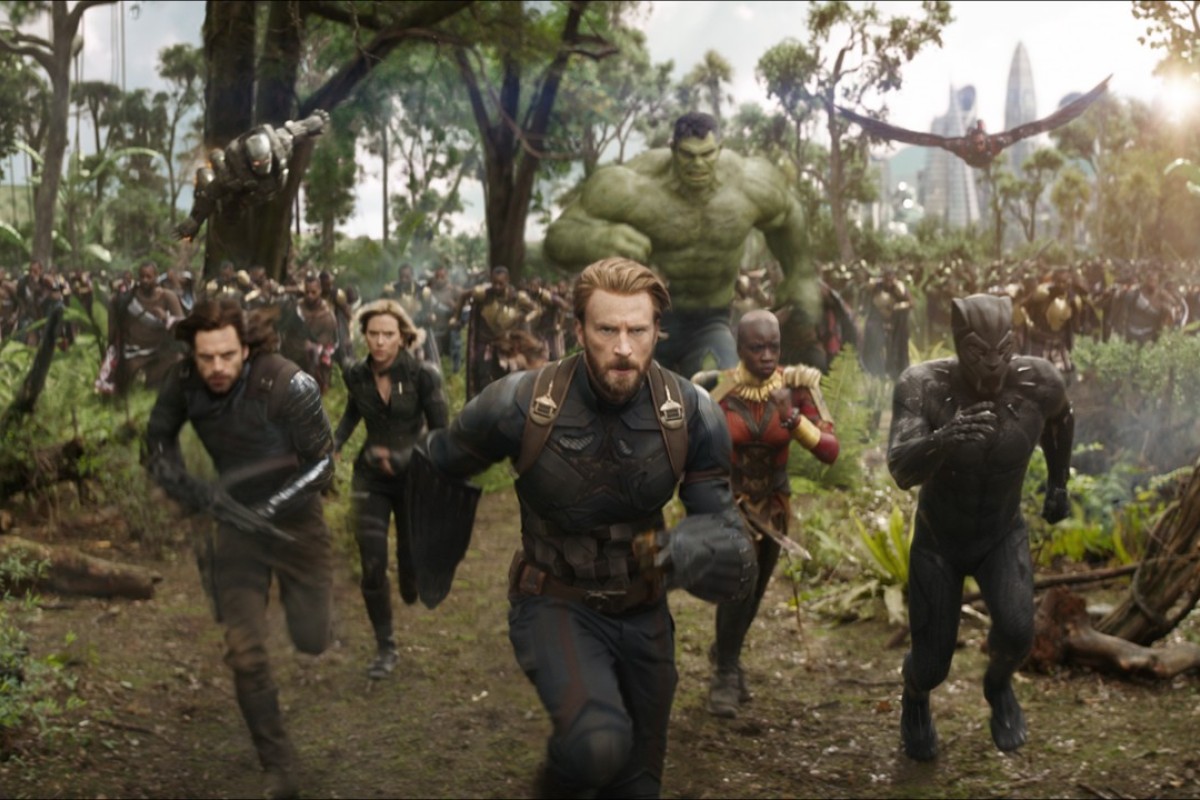 5. Avengers: Infinity War
Back in 2012 when the first Avengers film came out, I was blown away by the merging of all these superheroes in one movie. It was the greatest thing ever, because Marvel knew how to develop characters and make us care about each of the superheroes on screen; while also hooking us into an entertaining story-line. Since then, they have continued to keep us enthralled with stand alone Avenger films and sequels. Finally leading up to what we've all been waiting for, the show down with Thanos! With even more characters to follow, Marvel handled Infinity War perfectly. Giving our heroes and villains the right balance of screen time, and also providing audiences with an original premise. Our villain doesn't want to destroy the world, he actually wants to save it. Unfortunately, his plan requires wiping out half of everyone on earth. Infinity War is filled with emotion, thrilling action, and a haunting cliff-hanger.
4. Love, Simon
Remember that talk about reviving romantic comedies?  Well, Love, Simon is also another great example of just that. It's a fun and surprisingly deep film that sets a new standard for the teen romantic comedy genre, while also breaking new ground in its portrayal of coming out. A film like this one is long overdue, but better late than never.   The movie is elevated by its strong cast and beautifully written script. From High School crushes to fears of being your true self,  Love, Simon is relatable on so many levels. And prepare for an inspiring monologue by Jennifer Garner that will move you to tears.
3. Green Book
This true story will warm everyone's heart! I cried at the end because I was so happy over what I had just seen. Green Book follows an Italian-American bouncer (Viggo Mortensen) whose been hired to chauffeur and protect and African-American classical pianist (Mahershala Ali) on a tour through the deep South in the 1960s. Mortensen's performance is my favorite of the year. He and Ali are a dynamic duo, sharing wonderful on-screen chemistry. Though this is a film about it's characters, there is still an engaging story about a beautiful friendship.
2. Black Panther
Seeing Black Panther for the first time this past February was a true cinematic experience. When we first met Chadwick Boseman's character, T'Challa, in the Civil War, he was seeking revenge for his father's death. In Black Panther, T'Challa returns as the new king of the secretive and technologically advanced African nation of Wakanda.  But the mysterious Erik Killmonger (superbly played by Michael B. Jordan),threatens Wakanda when he challenges T'Challa's title as King. Black Panther remains intriguing from start to finish with its heart-pounding action sequences and its socially relevant, complex narrative. It explores issues of power and privilege, as Wakanda is torn about whether or not they should share its technological advances and risk having it fall into the wrong hands.
1. A Quiet Place
I rarely ever call movies "perfect". But this is a perfect film in the sense that I wouldn't change a thing about it. John Krasniski's passion project, in which he directed, wrote and starred in, is about a family's fight for survival from alien-like monsters with a keen sense of hearing. Such a simple premise is crafted into an original, genuinely horrifying thriller. The film forces audiences to BE SILENT, as this is an excruciatingly quiet movie. It will essentially have you holding your breath until the very end. You are left thinking about A Quiet Place long after the film is over.
The Rest of the Films that Deserve Recognition:
11. A Star is Born
12. Instant Family
13. Boy Erased
14. Spider-Man: Into the Spider-Verse
15. The Oath
16. Isle of Dogs
17. Eighth Grade
18. Deadpool 2
19. Aquaman
20. Creed 2
Top 5 Worst Films of 2018
5. The Nun- So much potential, but falls so flat.
4. Jurassic World: Fallen Kingdom- How dare you put us through this movie and the death of that Brachiosaurus!
3. Pacific Rim: Uprising- I had forgotten I watched this movie.  It's too bad I couldn't keep it that way.
2. Venom- Turns out to be a comedy with no laughs.
1. The 15:17 to Paris- WTF happened here!?
Trevor's Top 10
Honorable Mention: Creed 2
10. Beautiful Boy
9. Sicario: Day of the Dead
8. BlacKkKlansman
7. Spider-Man Into the Spider-Verse
6. Avengers: Infinity War
5. A Quiet Place
4. Tully
3. Boy Erased
2. Black Panther
1. Green Book