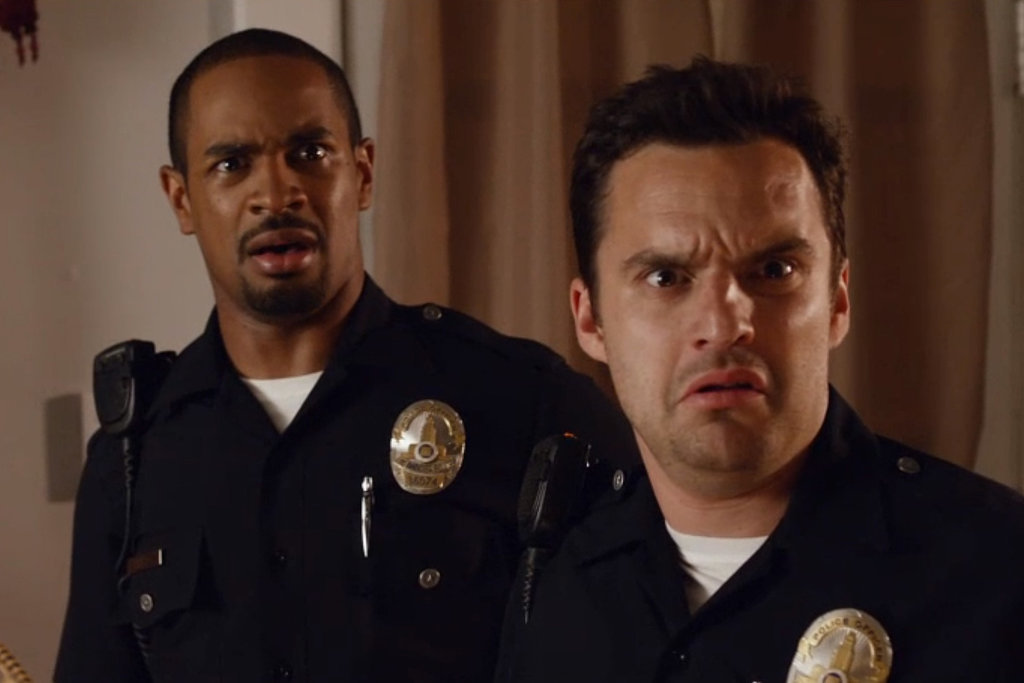 20TH CENTURY FOX'S HOT SUMMER COMEDY LET'S BE COPS WHEELS INTO TOWNS ACROSS AMERICA
AN UNPRECEDENTED NATIONAL FEATURE FILM PARTNERSHIP WITH THE CINETRANSFORMER OFFERS A UNIQUE MOVIEGOING EXPERIENCE
***The Cinetransformer will be at Kaboom Town on Thursday July 3rd and the Independence Day Classic at the Irving Convention Center on Saturday, July 5th.***
Los Angeles, CA (June 24, 2014) – In its first cross-country movie tour, the Cinetransformer is hitting the road with the buddy cop comedy, LET'S BE COPS, starring Damon Wayans Jr., Jake Johnson, Nina Dobrev and Rob Riggle.
The Cinetransformer, a 53-foot double expandable trailer, converts into a complete mobile cinema, providing a unique movie going experience and the perfect partner for a nationwide tour. Never before has the Cinetransformer been used on a road trip this wide ranging, screening a feature film several times per day, and providing audiences with a special sneak peek several months ahead of the picture's release.
The unique LET'S BE COPS/Cinetransformer tour kicked off with a screening for the Troops at the Spike Guy's Choice Awards with cast members Jake Johnson, Damon Wayans Jr. and Rob Riggle in attendance. Subsequent Cinetransformer/LET'S BE COPS visits include such summer hot spots as MONTEREY BEER FEST, SAN DIEGO INTERNATIONAL BEER FESTIVAL, KABOOM TOWN FESTIVAL, THE ATLANTA FOOD TRUCK FESTIVAL and more.
Directed by Luke Greenfield, who co-wrote the script with Nicholas Thomas, LET'S BE COPS is the ultimate buddy cop movie except for one thing: they're not cops. When two struggling pals (played by Damon Wayans, Jr. and Jake Johnson) dress as police officers for a costume party, they become neighborhood sensations. But when these newly-minted "heroes" get tangled in a real life web of mobsters and dirty detectives, they must put their fake badges on the line.
Be sure to follow #LetsBeCops and the official LET'S BE COPS Twitter and Facebook pages for up-to-date information on truck screening locations, special promotions and more by visiting www.letsbecops.com.
LET'S BE COPS opens in theaters everywhere August 13, 2014, is rated R, and runs approximately 1 hour 44 minutes.